So the
pleated bird purse
I made a few weeks ago has become pretty popular at work.
Earlier this week one of my coworkers told me about this fabulous vintage fabric she found in a fabric bin she has at home. This fabric was purchased by her grandmother years ago and was never put to use. It is gorgeous rich burnt orange color with some floral, cherry, and gold leaf throughout, and a few of us at work were chatting about it around my cubicle, speculating what it's original purpose was (if it had one). I'm not sure about the content of this fabric.
(I threw in a zipper for her as well because she wants to try her hand at making a small cosmetic bag to match... and I happened to have a zipper just the right color)
I'm not sure what the fabric content is but it does have a sateen feel to it. There was only about 2 yards of this and it doesn't seem like the type of fabric one would typically make apparel with. Maybe it was meant for pillows? small window draperies? impulse buy? I think she's going to inquire about it's original purpose if she can. It's still fun to imagine the possibilities one could do with this fabric.
The fabric is made by
VIP Fabrics
and I'm guessing it's from 1970s (Found similar pattern by same company)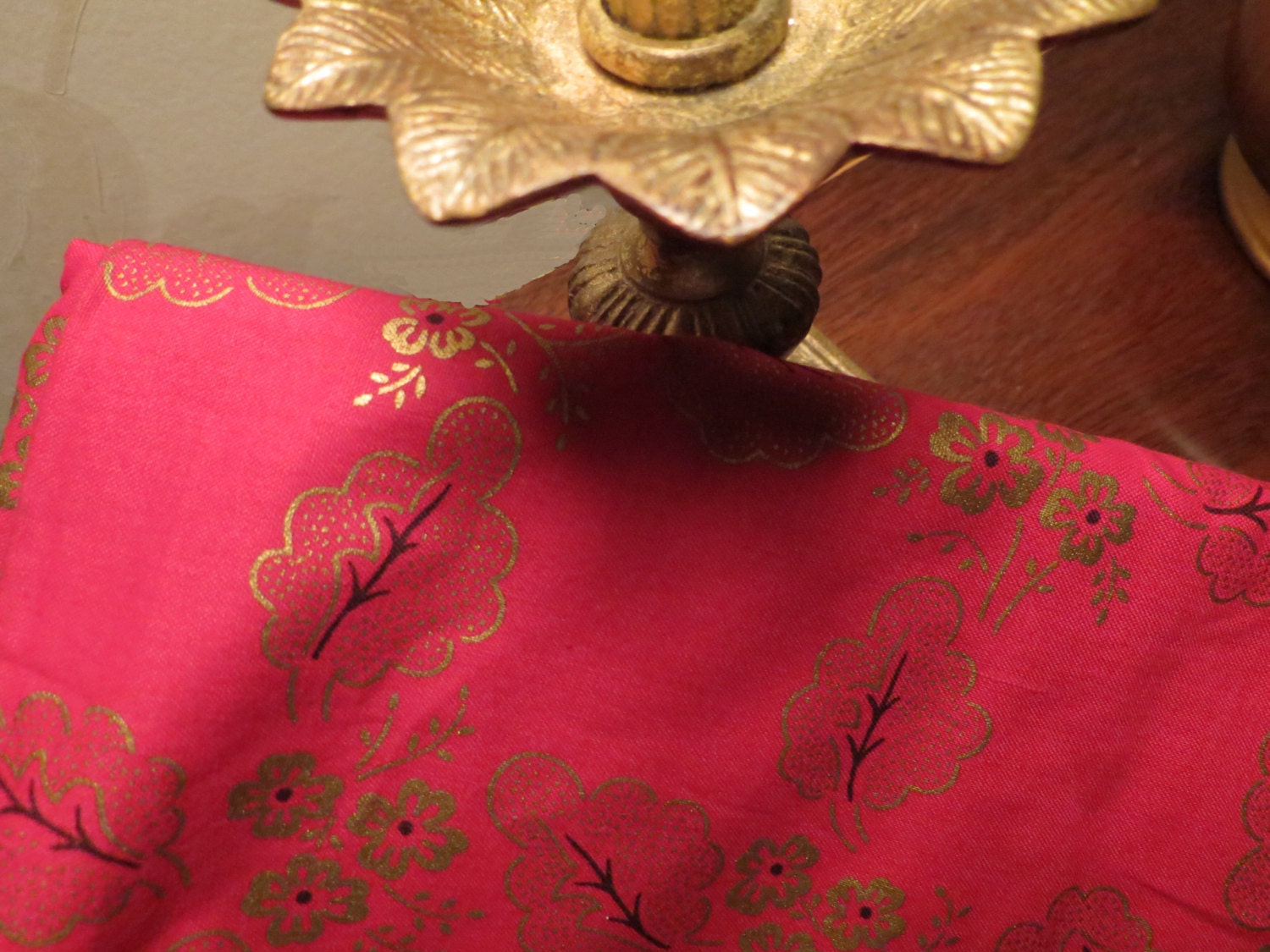 Anyway, she stumbled upon this fabric and thought it would make a fun purse, and it certainly does! I'm inspired to make something with such a nice shiny sheen and metallic accents in the future. Only modification she requested was a pocket for her iPhone. I sewed a pocket on the lining and reinforced that lining with a long piece of lightweight interfacing so it could support the weight of the phone without ending up super droopy.
I love how the purse turned out and I'm looking forward to giving it to her the next time we're both in the office. She will be able to literally carry on history with her with this vintage purse.